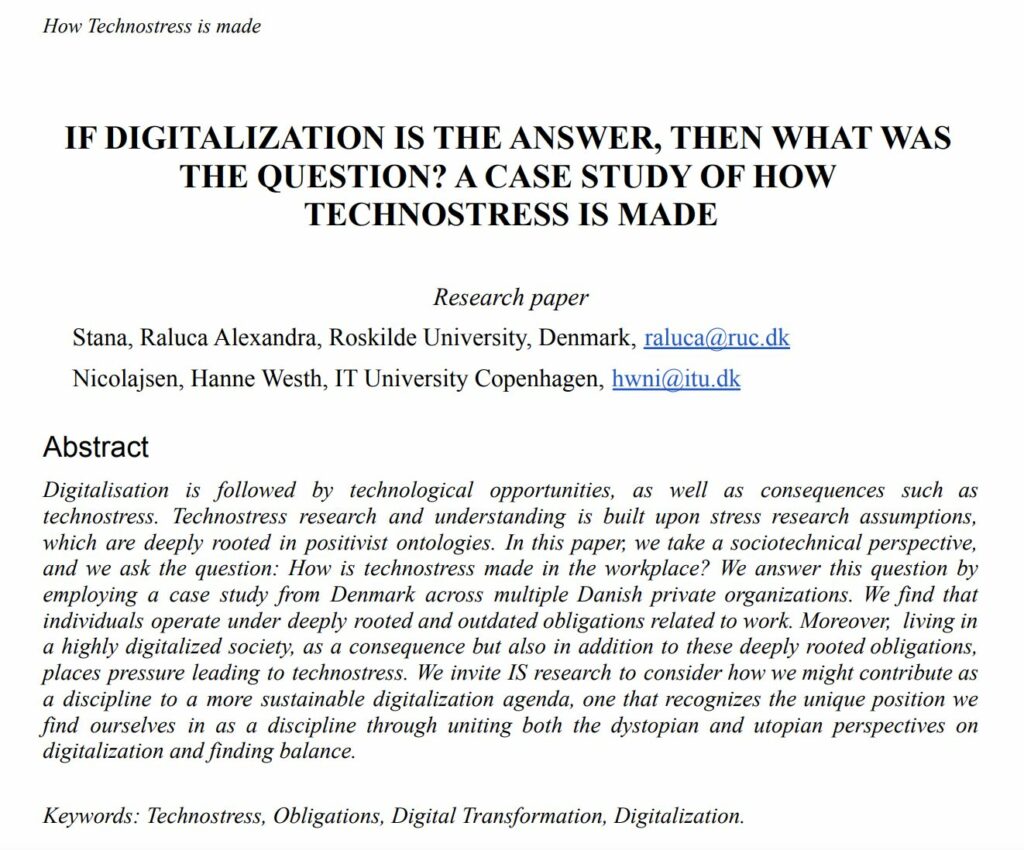 Building further on our soon five years of researching #technostress in Danish #organisations, Hanne Westh Nicolajsen and I wrote a provocative piece titled: "If digitalization is the answer, then what was the question. A case study of how technostress is made." – which was selected for publication in the proceedings of The 45th Information Systems Research Seminar in Scandinavia.
Although not officially published yet, our article was also covered by the "Effective Digitalization of the Public Sector" (EDOS) center at Simula Metropolitan Center for Digital Engineering in Oslo, Norway.
We promise to share a link once it's officially published next month, but we did enjoy reading Leif Z Knutsen take on it (link in comments), and especially the title of his review:
"Do new tools and old expectations create technostress – Danish study that looks at the connection between increasing digitalization and increasing stress in the workforce, honing in on "technostress".
Thank you for your summary, Leif Z Knutsen – we both enjoyed reading your take on our article.
#digitalization#digitalisering#stress#technostress#obligations#forpligtelser